The HenterLaw office is located in downtown Charlottesville on the Second Floor of 415 Park Street, near the intersection of Park Street and East High Street. The building itself, constructed in the first half of the 19th century, is a gray, historic Victorian building with turrets on the front corners. For specific directions to our office, please visit this website.
Parking is available behind the building (the access is off of East High Street), but only in a designated space. Please visit this page for more details about where to park, including GPS directions to our office.
Parking is also available on certain streets close by, including Maple Street. Of course, there is always parking at the garages of Market Street Parking Garage (5th & Market) or Water Street Parking Garage (3rd & Water) in downtown Charlottesville.
Since HenterLaw is located on the second floor of an historic building in Charlottesville, if you may have any disability issues related to accessing our building, please contact us, and we will happily arrange a sufficient accommodation.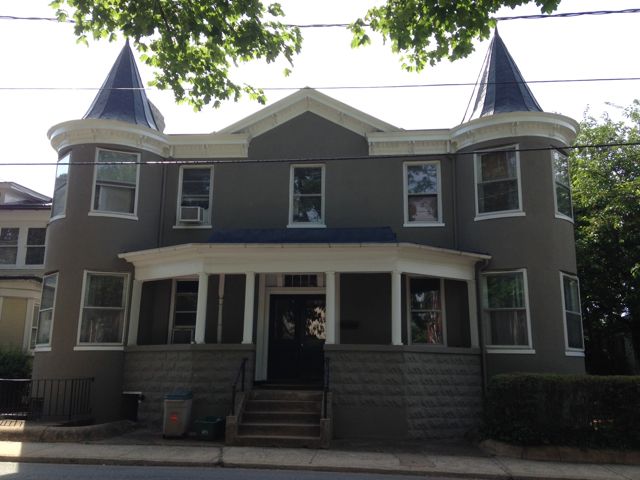 © 2014 HenterLaw PLC. Charles Henter is the responsible attorney for this website.

415 Park Street, Second Floor
Charlottesville, VA 22902
(434) 817-1840
Contact Us