Clients of HenterLaw PLC can park in our single designated spot that can fit up to two cars. You can find directions to the alley that leads to our parking lot by clicking on this link to Google Maps. Visitors who are using GPS should use that link as well for accurate directions.
Otherwise, if you are heading south into Charlottesville on Park Street, at the traffic light at the intersection of Park Street and East High Street, turn right onto East High Street, but then take your immediate right, just before the Charlottesville-Albemarle Juvenile and Domestic Relations Court. This alley leads to the parking lot behind the grey building where our office is located. There are six parking spaces behind the building, but only the third from the right is available to our clients. As the picture to the right indicates, you will know you are in the appropriate spot if you see the parking sign warning drivers about parking incorrectly to the left of your car's center. Please note that, since this spot can fit two cars, if there is already a car in the space, please simply park behind the other car.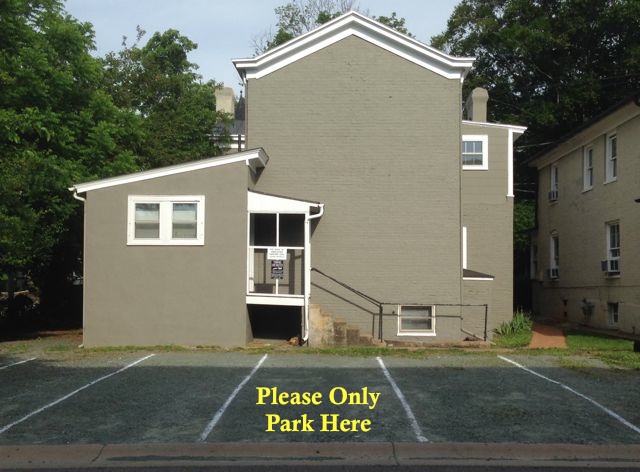 © 2014 HenterLaw PLC. Charles Henter is the responsible attorney for this website.

415 Park Street, Second Floor
Charlottesville, VA 22902
(434) 817-1840
Contact Us